Giardini La Mortella
Duration: 2 Hours
From: Giardini La Mortella
To: Giardini La Mortella
Languages: Italiano
Scale: 1 - 10 people
Tour size: 20
Open from April to October on Tuesdays, Thursdays, Saturdays and Sundays from 9am to 7pm. The garden is wheelchair acessible.
Villa La Mortella, which includes the botanical garden, the museum and an open theatre, was built in 1958 by Lady Susana Walton (1926-2010) and her husband, British composer Sir William Walton (1902-1983).
Designed by the famous landscape architect Russel Page, the park of Villa La Mortella is a tropical garden well-known worldwide.
It is divided into two areas: the Valley, with its wet and shaded microclimate, is home to a picturesque collection of subtropical plants, while the Hill, sunny and bright, is populated by Mediterranean plants. The garden also hosts several tropical greenhouses and a n exotic birdaviary. The park, with its tall trees, its fountains and water streams, and its varied and colourful flowers, is luxuriant and rich, and enjoys stunning seaside views.
La Mortella is owned by the "William Walton e La Mortella" Foundation, which safeguards and manages the garden and museum, organises seasonal concerts in both the Performance Hall and the Greek Theatre.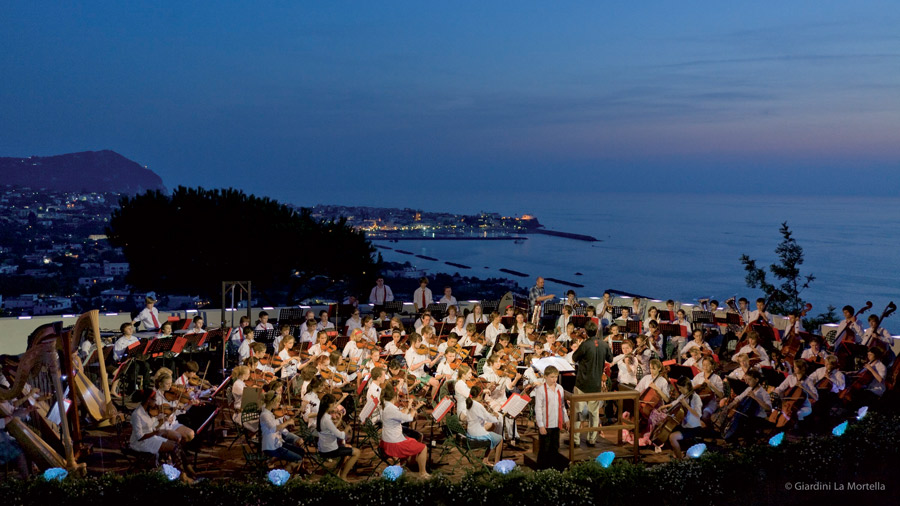 Well-organized. Everything was great!

07-14 days
Group - Corporate
Educational

EVERYTHING! The tour guides were so insightful and pleasant to be with during our tours. They gave us great education on the history of the cities and made sure to give us great local recommendations on things to do and places to eat after the tours. The drivers and the boat captain were also incredibly friendly.

Removed one destination from our itinerary and spent more time in each of the remaining destinations.

9.2 / 10

2

Enjoyable and Memorable

03-07 days
Family & Friend
Adventure

Our trip was absolutely amazing and definitely 'an experience of a lifetime'. From our very first contact with this travel company, through the entire planning and booking process, and each aspect of the actual trip, the level of organization and service and professionalism exceeded our expectations.

In reviewing our trip, we feel that the itinerary and pace were really well thought out and executed, so there is very little we would change.

8.2 / 10

1

PERFECT HONEYMOON for us

01-03 days
Couples - Honeymooners
Spa - Relax

Our tour guides were fantastic and made a big difference to our experience. It was a joy to use a flawless travel company. They arranged everything so we didn't have to worry about details.

We were honestly so pleased with our trip that we don't think we would change anything.

8.5 / 10

3
Very good |
3 reviews
Important information
Price includes
Official guide, admission ticket
Price excludes
All kinds of extras
Cancellation policy
Possibility of cancellation without penalty within three days from the beginning of the tour. If you need a transfer service or if you are a small group, ask for special rates.